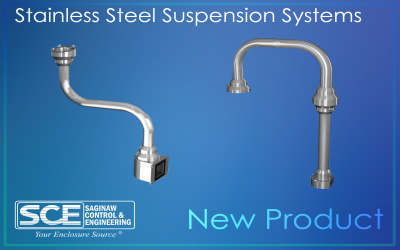 Designed for use with the SCE HMI enclosures, allows operators to easily move or position an HMI to an ergonomic and comfortable working position. Heavy duty and reliable construction. Suspension Systems can be assembled in a multitude of configurations that allow for...
read more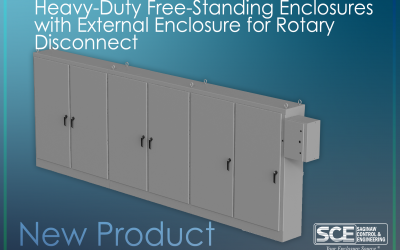 Designed to house the main power supply in an external enclosure on the right side of the main enclosure, keeping the live side of the power supply separate from the primary electrical equipment. Provision for Compact Fusible Disconnect with Rotary Handle Disconnect...
read more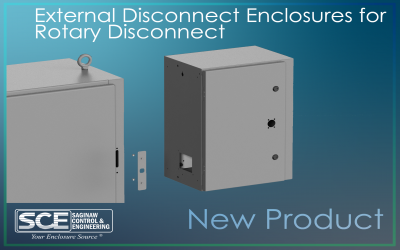 Designed for use with enclosures that require additional protection against Arc Flash. This enclosure can be used with an environmentally rated enclosure to isolate the main power supply. It increases personal protection by preventing incidental contact or exposure to...
read more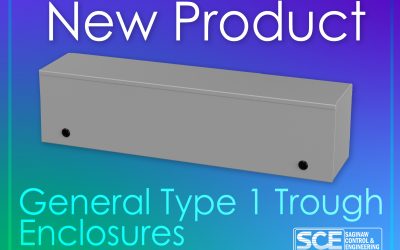 We are pleased to release our new Nema 1 Trough Enclosures. Designed to house electrical controls, instruments and components in areas that do not require oil, water and dust tight protection. Construction 0.048" and 0.060" carbon steel depending on its size. Spot...
read more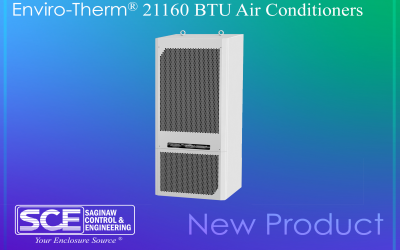 Enviro-Therm® Air Conditioners are designed with an internal closed loop system to provide protection from dust, oil and water. For indoor and outdoor application. Rugged, energy efficient,and reliable cooling system. Closed Loop Cooling System Hermetically sealed...
read more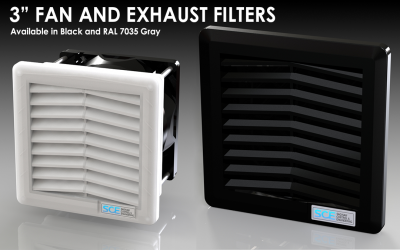 SCE has expanded the selection of Fans and Exhaust Filters that we have to offer in our line Enviro-Therm® thermal products: Type 12 Fans and Filter packages now available in 3 inch versions and available in Black and RAL 7035 Gray. New 3 inch Filter Fans and Exhaust...
read more
No Results Found
The page you requested could not be found. Try refining your search, or use the navigation above to locate the post.