Meeting Your Enclosure Needs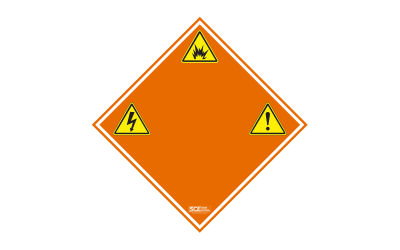 Saginaw Control is continuously looking for ways to improve the cost and quality of products for our customers, sometimes the simple changes can make the biggest differences. For instance, there are projects that specify for interior of the enclosure door to be...
read more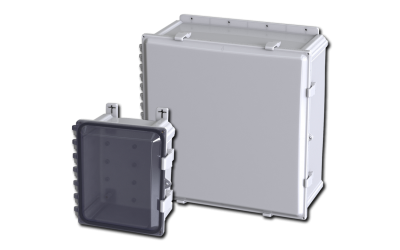 Saginaw Control & Engineering's selection of Non-Metallic Enclosures now includes a line of Polycarbonate Enclosures.  These are available with an opaque or clear cover and are designed for indoor or outdoor in areas that may be regularly hosed down or are in very...
read more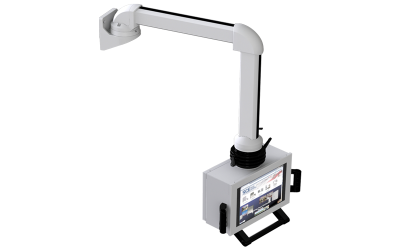 Saginaw Control now has Suspension Systems available! The suspension systems are designed for use with the SCE HMI enclosures, to allow operators to easily move or position an HMI to an ergonomic and comfortable working position. Made of heavy-duty and reliable...
read more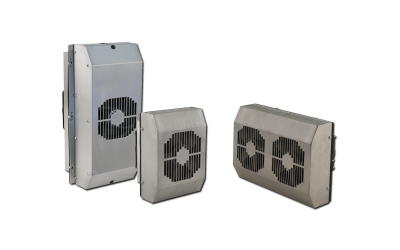 Saginaw Control & Engineering is now offering Thermoelectric Coolers, enhancing our Enviro-Therm® Thermal Management Product offerings.  Thermoelectric Coolers efficiently cool enclosures using Peltier technology.  The compact design is great for small enclosures...
read more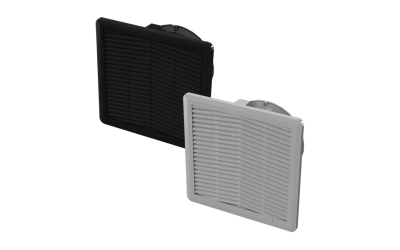 SCE has expanded the selection of Fans and Exhaust Filters we have to offer in our line Enviro-Therm® thermal products: Type 12 Fans and Filter packages in RAL 7035 Gray, as well as Type 3R Fans and Filter packages. The RAL 7035 gray Type 12 Fans and Exhaust Filters...
read more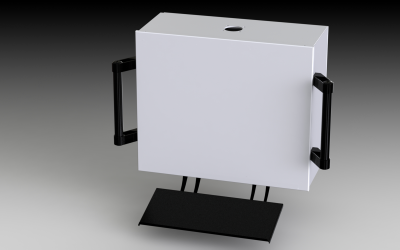 New HMI Enclosures are now available from Saginaw Control! Standard features of the HMI enclosure: Provisions for sub-panel on door Removable cover for easy installation of components and cutouts Provisions for swivel and suspension system Available in Type 304...
read more
NEWS FEED
---
No Results Found
The page you requested could not be found. Try refining your search, or use the navigation above to locate the post.