Saginaw Control and Engineering
95 Midland Road Saginaw, MI 48638-5770
(800) 234-6871 - Fax: (989) 799-4524
SCE@SaginawControl.com
SCE-TE170B24VSS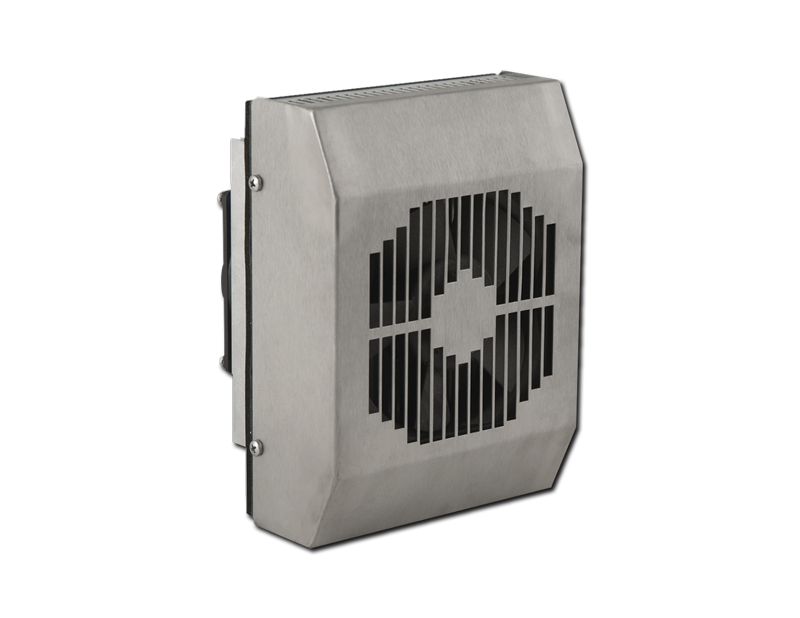 Product Specifications:
Part Number: SCE-TE170B24VSS
Description: Thermoelectric Cooler 170 BTU/Hr. 24 VDC
Height: 8.11"
Width: 6.06"
Depth: 5.32"
Price Code: P1
List Price: $1,114.19
Catalog Page: 386
Est. Ship Weight: 7.00 lbs
Construction
Heavy gauge stainless steel.
DC Powered for 24V applications.
Mount vertically or horizontally.
Filterless design reduces maintenance requirements.
Contains no compressor or refrigerant, making it eco-friendly.
Pre-wired with simple terminal block for easy wiring connections.
Operates on the Peltier effect for cooling.
Terminal block connection.
Operating temperature range from -4°F to 149°F.
Application
Enviro-Therm® Thermoelectric Coolers also known as Peltier units. Designed with an internal closed loop system, Thermoelectric coolers have very few moving parts and no piping, leaving less room for failure. The compact design is great for small enclosures. For indoor and outdoor applications. Protects from dust, oil and water. Rugged, energy efficient, and reliable cooling system minimizing downtime.
Finish
#4 brushed finish type 304 Stainless Steel
Industry Standards - (IS20)
NEMA Type 3R, 4, 4X & 12
UL Recognized Type 3R, 4, 4X & 12
IEC 60529
IP 56