Saginaw Control and Engineering
95 Midland Road Saginaw, MI 48638-5770
(800) 234-6871 - Fax: (989) 799-4524
SCE@SaginawControl.com
SCE-STWBTD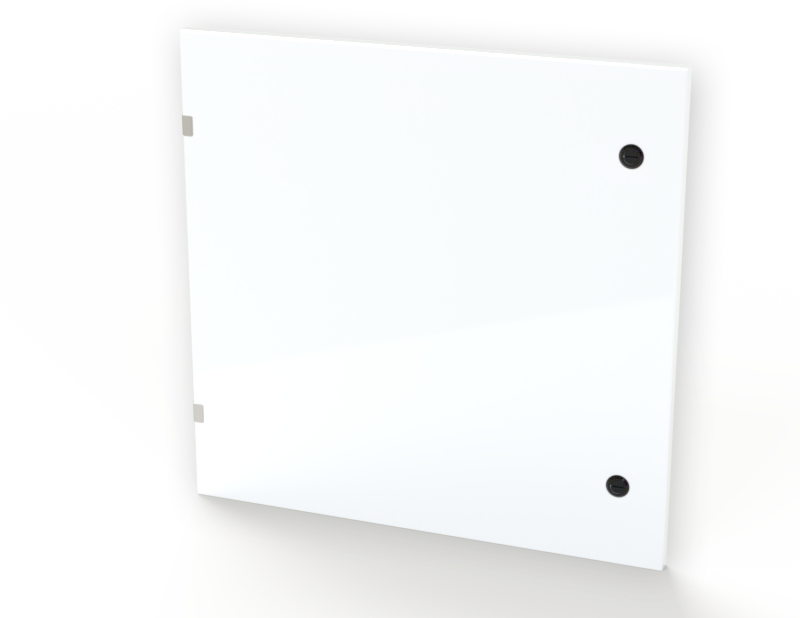 Product Specifications:
Part Number: SCE-STWBTD
Description: Door, Blank Slope Top Workstation
Height: 21.50"
Width: 25.63"
Depth: 0.83"
Price Code: C2
List Price: $173.00
Catalog Page: 43
Est. Ship Weight: 18.00 lbs
Application
Designed to replace the top door when cutouts are desired. Oil resistant gasket. Installed by removing hinge pin. Black quarter turn latches. Mounting hardware is included. Made of heavy gauge carbon steel. "SS" made of Type 304 stainless steel.
Finish
SCE-WSBTD Powder coated RAL 7035 gray.
SCE-WSSBTD Powder coated RAL 7035 gray.
SCE-STWBTD Powder coated White
Stainless Steel is #4 Brushed.
Industry Standards - (IS1)
NEMA Type 12 and Type 13
UL Listed Type 12
CSA Type 12
IEC 60529
IP 55