Saginaw Control and Engineering
95 Midland Road Saginaw, MI 48638-5770
(800) 234-6871 - Fax: (989) 799-4524
SCE@SaginawControl.com
SCE-NADFK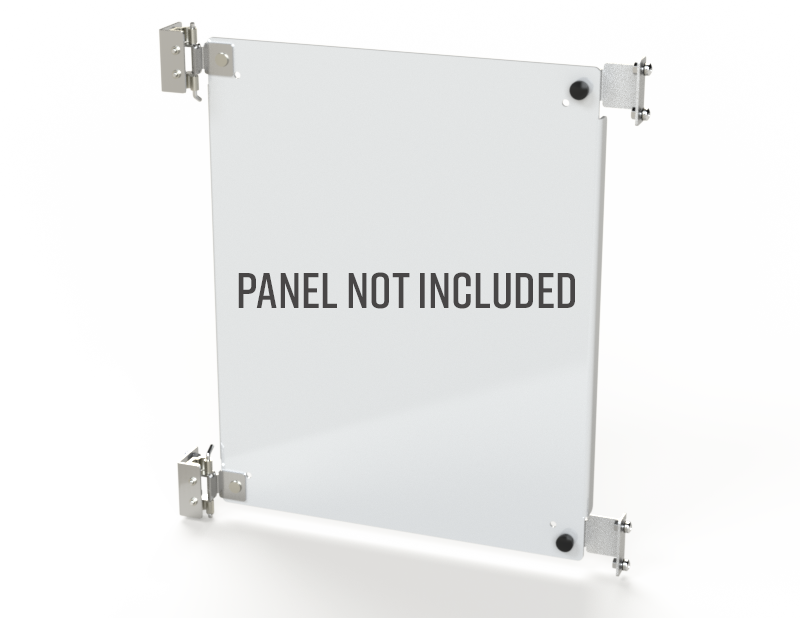 Product Specifications:
Part Number: SCE-NADFK
Description: Kit, Swing-Out Panel Mounting
Height: 5.00"
Width: 6.00"
Depth: 2.00"
Price Code: P2
List Price: $51.62
Catalog Page: 452
Est. Ship Weight: 3.00 lbs
Application
Swing out panel kits consist of heavy gauge brackets and hinges. Installed by drilling small hole in the side of the enclosure and bolting the bracket in place. Sealing washers are provided to ensure that the enclosure will meet original standards after installation. For use in any NEMA 4 & 12 LP style wall mount enclosure where A x B dimensions are 12" x 12" or larger.
Industry Standards - (IS17)
NEMA Not Applicable
UL Not Applicable
CSA N/A
Notes
Cutout will need to be added for clearance of Defeater and defeater hook when use in Flange mount disconnect enclosure