Saginaw Control and Engineering
95 Midland Road Saginaw, MI 48638-5770
(800) 234-6871 - Fax: (989) 799-4524
SCE@SaginawControl.com
SCE-PWK2315NFSS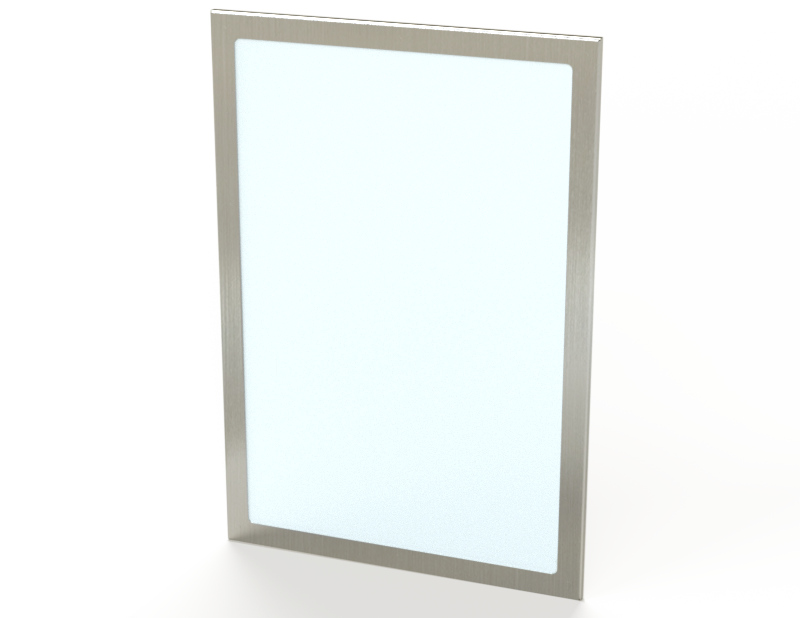 Product Specifications:
Part Number: SCE-PWK2315NFSS
Description: Kit, S.S. Window
Height: 25.50"
Width: 17.50"
Depth: 0.38"
Price Code: P2
List Price: $388.68
Catalog Page: 321
Est. Ship Weight: 8.00 lbs
Frame Size A: 25.50
Frame Size B: 17.50
Cut-out Size G: 24.69
Cut-out Size H: 16.69
Application
Designed for use on most SCE Type 1, 3R, 4, 4X and 12 enclosures. Consist of frame, window, oil-resistant gasketing and mounting hardware. Installed by making a cutout in the enclosure and fastening the window and frame in place. The window is 0.25" UV stable polycarbonate material. Made from heavy gauge steel and powder coated ANSI-61 gray urethane polyester. "SS" kits are made of Type 304 stainless with #4 brushed finish.
Industry Standards - (IS24)
Notes
Nema Type 1, 3R, 4, 4X & 12

UL Recognized Type 1, 3R & 12
UL File # E69392

Special Instructions apply for IS3, IS4 and IS6 to maintain the environmental rating of Type 3R for these parts. Instructions are located on the enclosure door. Drip shield is required on IS3, drip shield is recommended on IS4 and IS6. Drain holes are required on all.