Saginaw Control and Engineering
95 Midland Road Saginaw, MI 48638-5770
(800) 234-6871 - Fax: (989) 799-4524
SCE@SaginawControl.com
SCE-HF8001B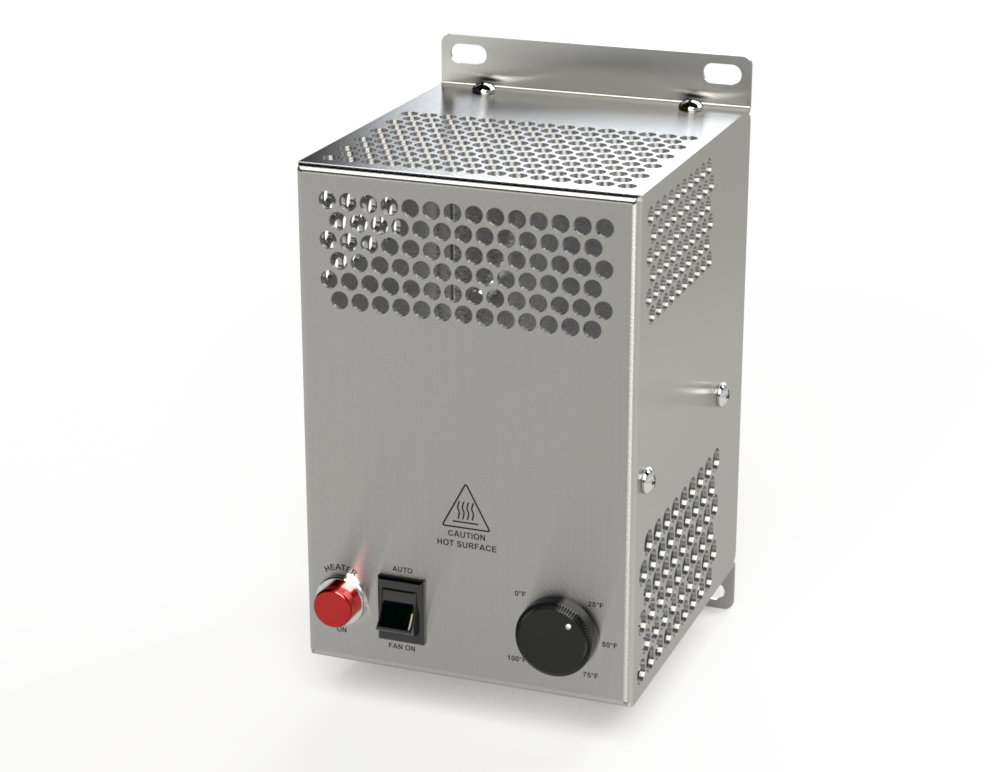 Product Specifications:
Part Number: SCE-HF8001B
Description: Heater W/ Thermostat
Height: 7.47"
Width: 4.38"
Depth: 4.56"
Price Code: P1
List Price: $590.65
Catalog Page: 289
Est. Ship Weight: 4.00 lbs
Watt @ 60Hz: 800
Watt @ 50Hz: 672
Volt: 115
Amps: 7.1
CFM: 26
UL File Model Number: 801800A33000
Construction
Brushed Aluminum housing.
Thermostat Range 0° to 100°F (-18° to 38°C).
Heat discharge at the top of the heater.
Panel mount.
Air volume of 16 CFM on 125 & 200 Watt Heaters, 26 CFM on 400 & 800 Watt Heaters.
Heat Indicator Light.
Switch for Auto or Fan.
UL Recognized Component.
Application
Designed to protect electrical controls, instruments and sensitive components from low temperatures and the effects of condensation and corrosion by maintaining a stable temperature within the electrical enclosure. These heaters are not intended for use in hazardous, wet, dusty or dirty locations.
Industry Standards - (IS24)