Saginaw Control and Engineering
95 Midland Road Saginaw, MI 48638-5770
(800) 234-6871 - Fax: (989) 799-4524
SCE@SaginawControl.com
SCE-HA1814SS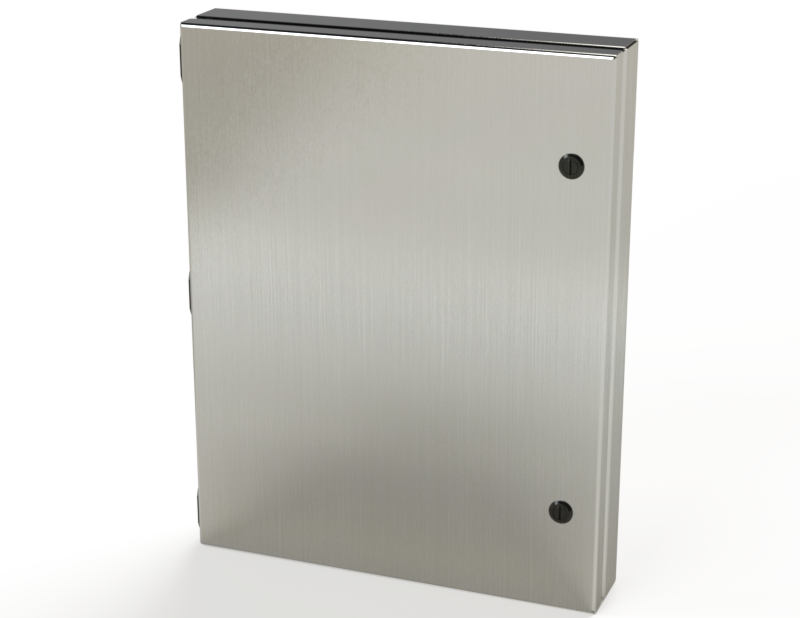 Product Specifications:
Part Number: SCE-HA1814SS
Description: Enclosure, S.S. Hinged Access
Height: 18.00"
Width: 14.00"
Depth: 1.50"
Price Code: P6
List Price: $811.61
Catalog Page: 398
Est. Ship Weight: 18.00 lbs
Finish: Stainless Steel
Application
Designed to house electrical controls, instruments and components used in an indoor or outdoor environment to provide a degree of protection for the equipment inside the enclosure against ingress of solid foreign objects (falling dirt); and provide a degree of protection with respect to the harmful effects on the equipment due to the ingress of water (rain, sleet, snow). ELJ hinges. Black mini quarter turn latches. Gasket and hardware included.
Finish
Stainless Steel Type 304 with #4 brushed finish.
Industry Standards - (IS6)
NEMA Type 3R, 4, 4X, 12 and Type 13
UL Listed Type 3R, 4, 4X and 12
CSA Type 4, 4X and 12
IEC 60529
IP 66
Notes
Special Instructions apply for IS3, IS4 and IS6 to maintain the environmental rating of Type 3R for these parts. Instructions are located on the enclosure door. Drip shield is required on IS3, drip shield is recommended on IS4 and IS6. Drain holes are required on all.