Saginaw Control and Engineering
95 Midland Road Saginaw, MI 48638-5770
(800) 234-6871 - Fax: (989) 799-4524
SCE@SaginawControl.com
SCE-72SP36F4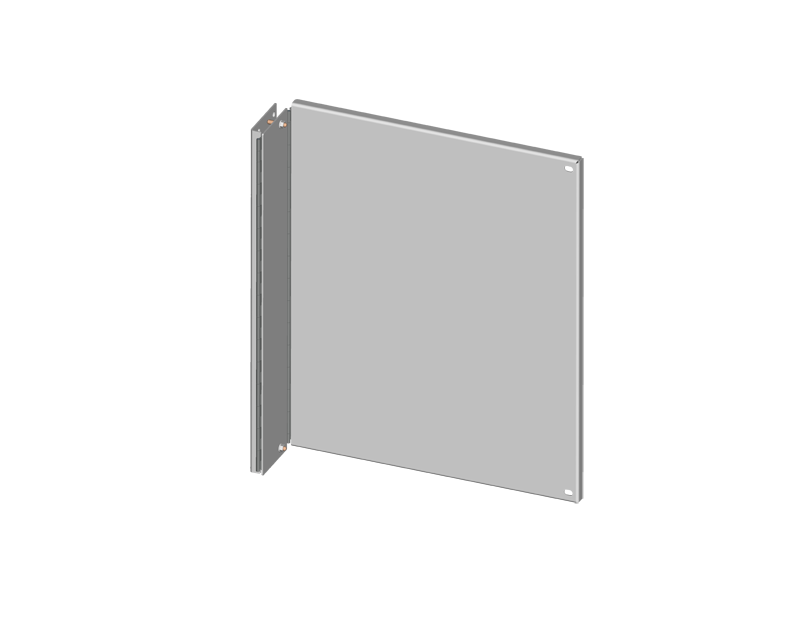 Product Specifications:
Part Number: SCE-72SP36F4
Description: Panel, Swingout Half
Height: 30.88"
Width: 30.81"
Depth: 2.00"
Price Code: P2
List Price: $335.28
Catalog Page: 137
Est. Ship Weight: 51.00 lbs
Enclosure Width: 36.00
Enclosure Height: 72.00
Application
Panels are available full length and half length and can be mounted on either side of the enclosure. Panels have 0.104" carbon steel support frames and concealed hinges to allow the panel to swing completely out of the enclosure. Mounting hardware is included. Made from heavy gauge carbon steel.
Industry Standards - (IS17)
NEMA Not Applicable
UL Not Applicable
CSA N/A