Saginaw Control and Engineering
95 Midland Road Saginaw, MI 48638-5770
(800) 234-6871 - Fax: (989) 799-4524
SCE@SaginawControl.com
SCE-72P48F1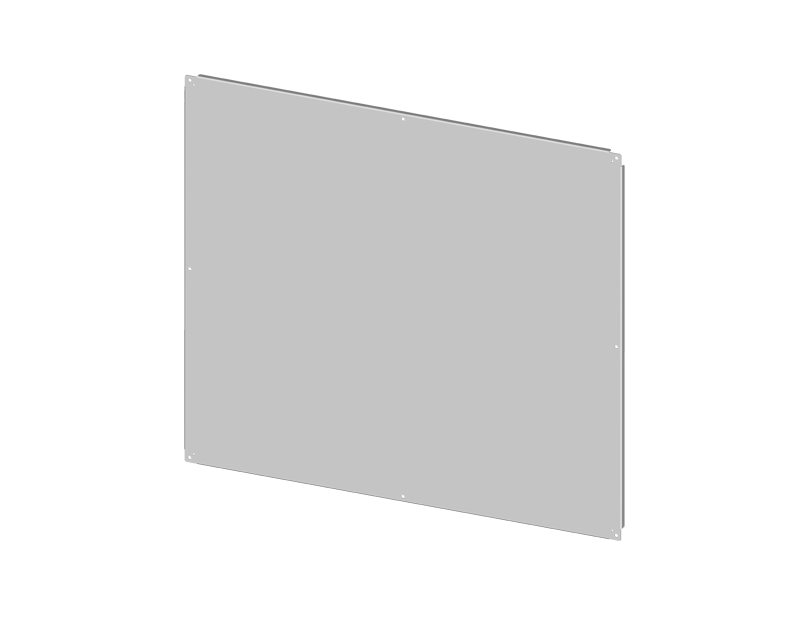 Product Specifications:
Part Number: SCE-72P48F1
Description: Subpanel, Full
Height: 60.00"
Width: 44.00"
Depth: 0.88"
Price Code: p3
List Price: $409.79
Catalog Page: 136
Est. Ship Weight: 121.00 lbs
Enclosure Width: 48.00
Enclosure Height: 72.00
Application
Panels for two-door enclosures, can be positioned anywhere along the Horizontal mounting channels. Mounting hardware is included. Made of heavy gauge steel and powder coated white. GALV panels made of galvanized steel.
Industry Standards - (IS17)
NEMA Not Applicable
UL Not Applicable
CSA N/A