Saginaw Control and Engineering
95 Midland Road Saginaw, MI 48638-5770
(800) 234-6871 - Fax: (989) 799-4524
SCE@SaginawControl.com
SCE-4PBXSSI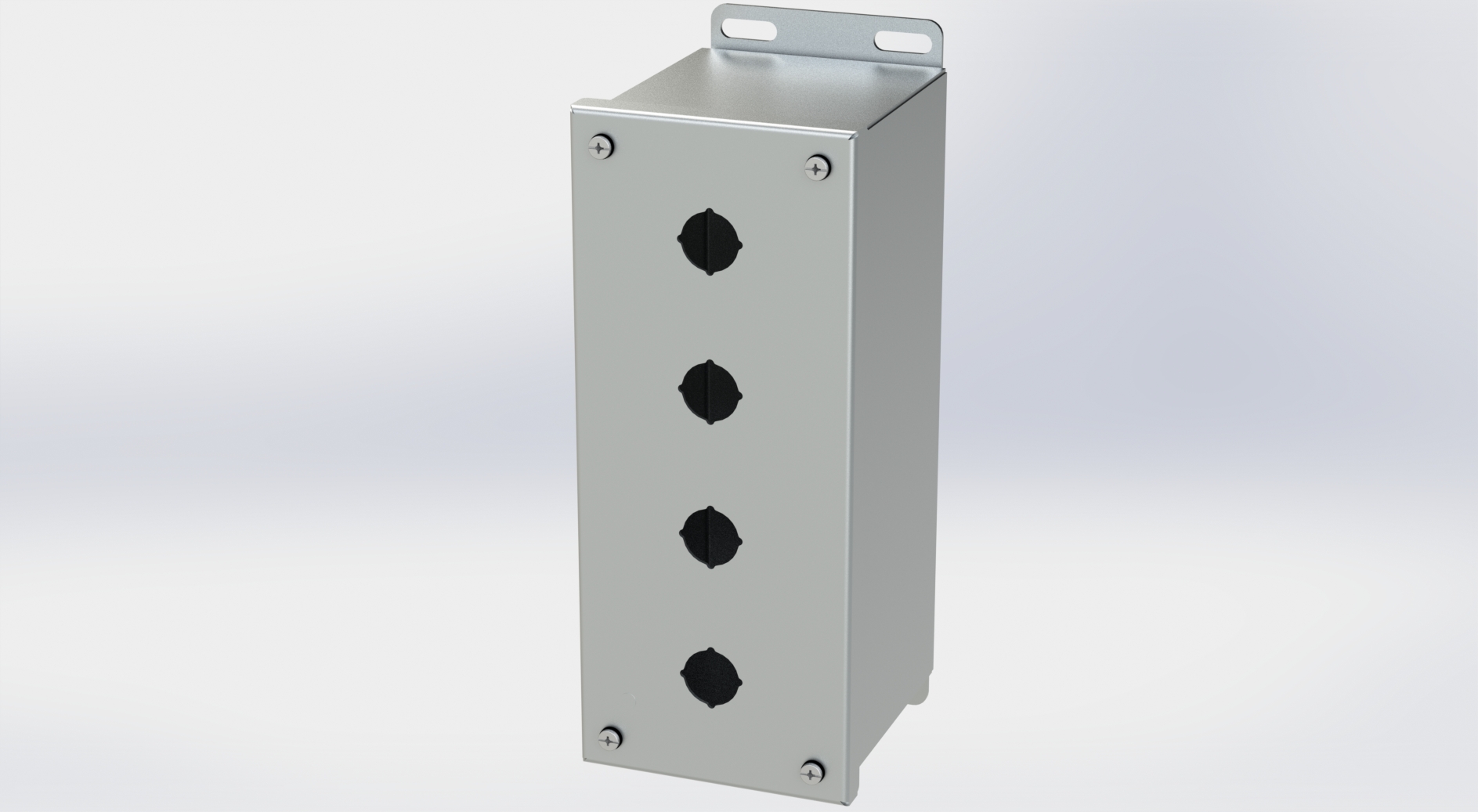 Product Specifications:
Part Number: SCE-4PBXSSI
Description: S.S. PBX Enclosure
Height: 10.00"
Width: 4.00"
Depth: 4.75"
Price Code: S1
List Price: $247.05
Catalog Page: 200
Est. Ship Weight: 6.00 lbs
Construction
0.063 In. stainless steel Type 304.
Seams continuously welded and ground smooth.
Captivated cover screws thread into sealed wells.
4-way standard pushbutton holes accept all brands of oil-tight pushbuttons, switches and pilot lights. Hole diameter is 0.87 In. (22.5mm).
Immediate removal of cover is permitted.
Oil-resistant door gasket.
Application
Designed to house standard pushbuttons, switches and pilot lights in wet and hosed down areas and in corrosive atmospheres.
Finish
#4 brushed finish on all exterior surfaces.
Industry Standards - (IS5)
NEMA Type 4, 4X, 12 and Type 13
UL Listed Type 4, 4X and 12
CSA Type 4, 4X and 12
IEC 60529
IP 66