Saginaw Control and Engineering
95 Midland Road Saginaw, MI 48638-5770
(800) 234-6871 - Fax: (989) 799-4524
SCE@SaginawControl.com
SCE-SKL153644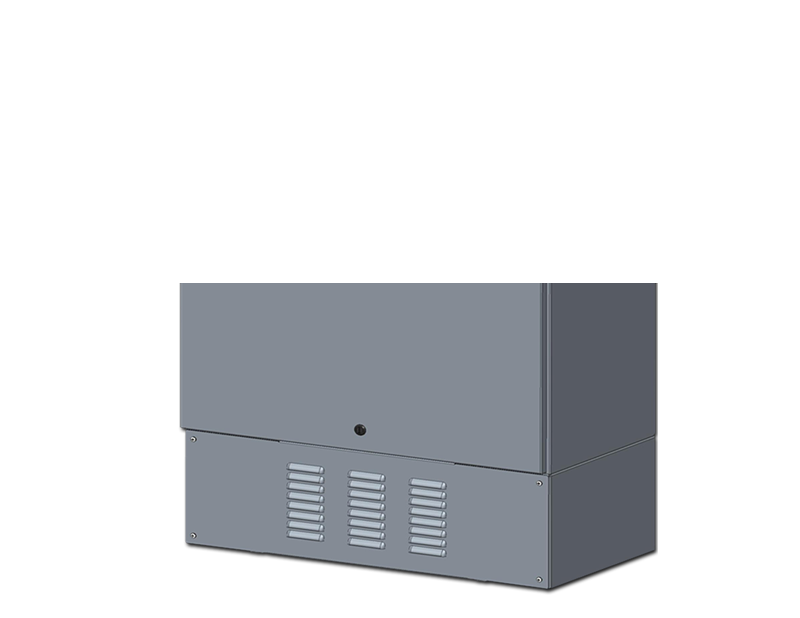 Product Specifications:
Part Number: SCE-SKL153644
Description: Skirt, Louvered
Height: 15.00"
Width: 35.75"
Depth: 1.00"
Price Code: P2
List Price: $253.70
Catalog Page: 380
Est. Ship Weight: 18.62 lbs
Leg Height: 15 in.
Min Enclosure Width: 36 in.
Max Enclosure Width: 44 in.
Application
Designed for use with standard floor stand kits, to restrict access or conceal the area under the enclosure. Louvered skirts available to conceal transformers or other devices in this area while allowing air circulation. Heavy gauge construction. Each skirt panel will fit a range of enclosure widths. Installed by drilling holes in floor stand kit (not included). Skirt Kit includes two panels and mounting hardware.
Finish
Powder Coated ANSI 61 Gray
Industry Standards - (IS17)
NEMA Not Applicable
UL Not Applicable
CSA N/A