Saginaw Control and Engineering
95 Midland Road Saginaw, MI 48638-5770
(800) 234-6871 - Fax: (989) 799-4524
SCE@SaginawControl.com
SCE-MOD72FTPT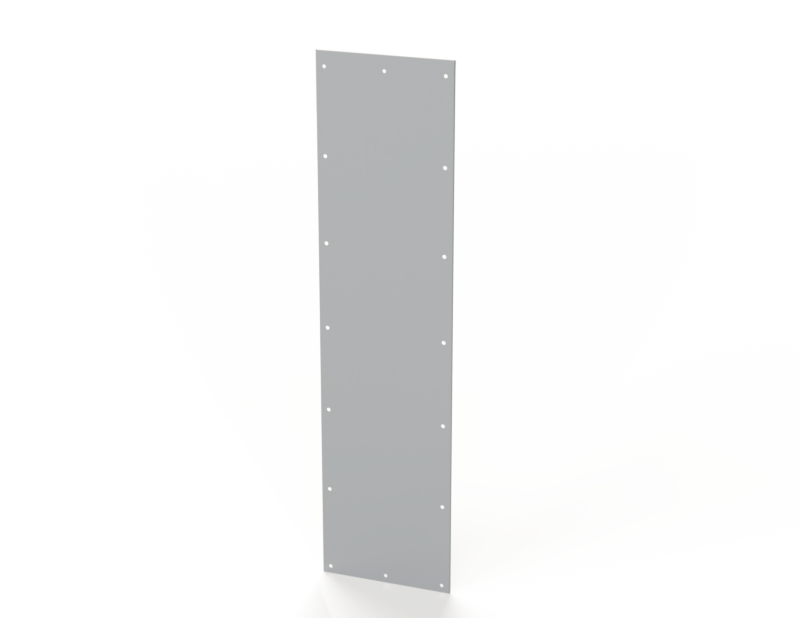 Product Specifications:
Part Number: SCE-MOD72FTPT
Description: Panel, Mod End
Height: 72.00"
Width: 18.25"
Depth: 0.38"
Price Code: P2
List Price: $238.42
Catalog Page: 169
Est. Ship Weight: 51.00 lbs
Enclosure Height: 72.00
Enclosure Depth: 18.00
Application
Designed to serve as a barrier between two modular enclosure sections. Also can be used to provide a lower profile sealed cover for the open end of a modular enclosure. Mounting holes. Gasket and mounting hardware is included. Made of heavy gauge carbon steel.
Finish
ANSI-61 gray powder coating inside and out
Industry Standards - (IS17)
NEMA Not Applicable
UL Not Applicable
CSA N/A
Notes
When using as a barrier between two enclosures, an SCE-MODGK is needed.