Saginaw Control and Engineering
95 Midland Road Saginaw, MI 48638-5770
(800) 234-6871 - Fax: (989) 799-4524
SCE@SaginawControl.com
SCE-FA1010-230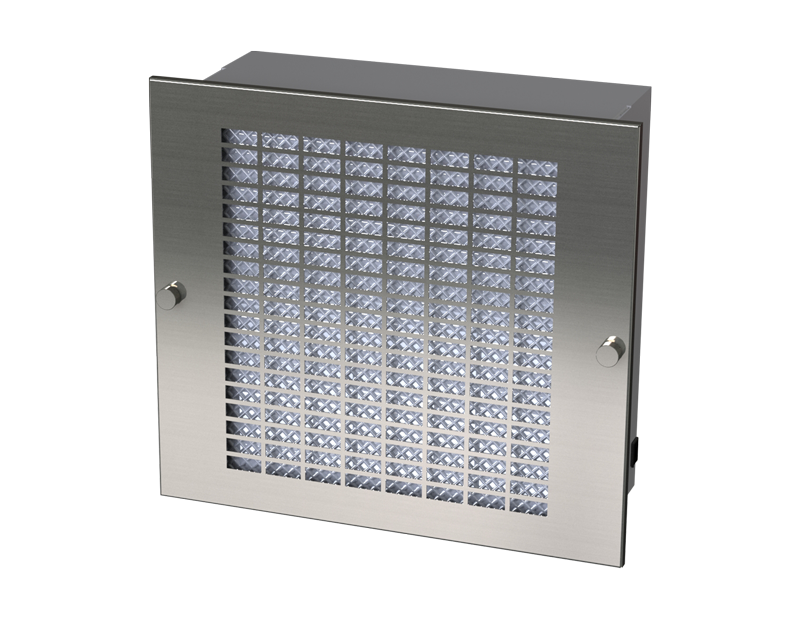 Product Specifications:
Part Number: SCE-FA1010-230
Description: Assembly, Fan Housing (10in.) 230v
Height: 11.62"
Width: 12.88"
Depth: 5.25"
Price Code: P1
List Price: $587.36
Catalog Page: 347
Est. Ship Weight: 11.56 lbs
Cutout Size F: 11.16
Cutout Size G: 11.41
Mounting Dimension H: 2.14
Mounting Dimension T: 6.88
Mounting Dimension W: 11.88
VAC: 230
CFM: 400/440
Application
Designed for use in enclosures that require cooling but have limited space. Consists of a washable aluminum filter, steel air plenum, removable stainless steel grille, single phase fan, and approximately 14 inch of lead wire. Grille has captivated thumbnuts for easy access to the filter from the outside. Fan is available in 115 or 230 volt AC, 60/50 Hertz (HZ) single phase or 24 VDC. Air plenum is ANSI-61 gray urethane polyester powder coated.
Industry Standards - (IS24)