Saginaw Control and Engineering
95 Midland Road Saginaw, MI 48638-5770
(800) 234-6871 - Fax: (989) 799-4524
SCE@SaginawControl.com
SCE-DFJ1212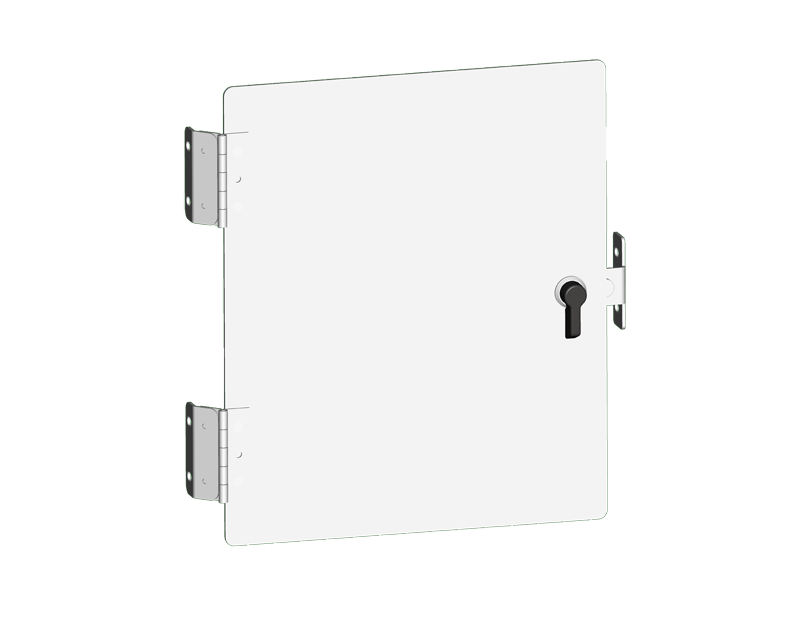 Product Specifications:
Part Number: SCE-DFJ1212
Description: Panel, Dead Front (ELJ & CH)
Height: 10.50"
Width: 10.50"
Depth: 0.08"
Price Code: P2
List Price: $55.79
Catalog Page: 316
Est. Ship Weight: 10.00 lbs
Application
Designed for installation into Enviroline Series junction enclosures and continuously hinged junction enclosures, to be installed in the front of an enclosure and to swing out of the enclosure. Kit consists of heavy gauge brackets, hinges, and mounting hardware. Installed by drilling hole in the side of the enclosure.
Finish
Powder coated white inside and out.
Industry Standards - (IS17)
NEMA Not Applicable
UL Not Applicable
CSA N/A