Saginaw Control and Engineering
95 Midland Road Saginaw, MI 48638-5770
(800) 234-6871 - Fax: (989) 799-4524
SCE@SaginawControl.com
SCE-AC10200B230V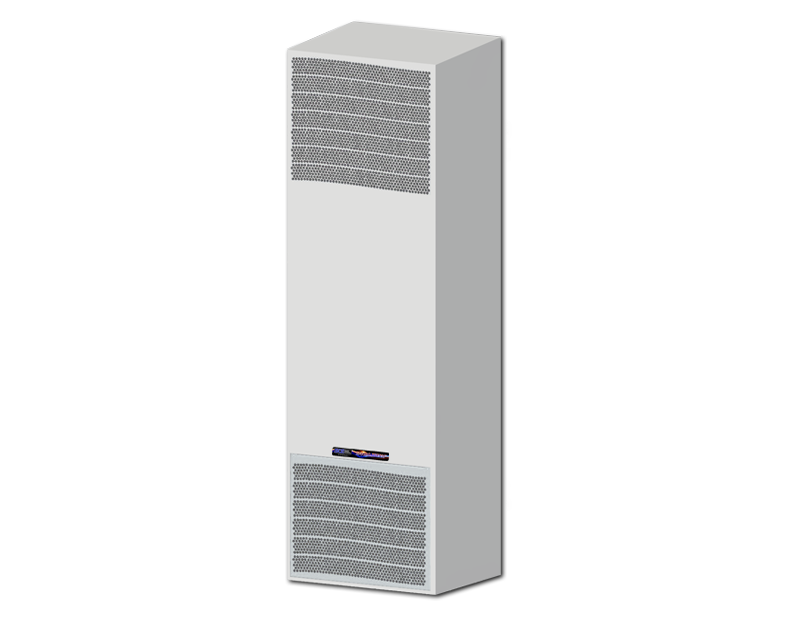 Product Specifications:
Part Number: SCE-AC10200B230V
Description: Conditioner, Air - 10200 BTU/Hr. 230 Volt
Height: 61.02"
Width: 18.00"
Depth: 13.98"
Price Code: P1
List Price: $5,831.25
Catalog Page: 328
Est. Ship Weight: 169.40 lbs
Voltage: 230V
Line Amps: 7.00
Startup Amps: 60.00
Specification BTU: 10200
Heating Capacity: 1500 W
UL File Model Number: OC-5731EE
Construction
Closed Loop Cooling System
Hermitically sealed Rotary Compressor
Internal Components are Corrosion Resistant
Specially designed Active Condensate System using PTC heater element
Coils are designed as filterless units, fin spacing and hydrophobic Nano coating to help reduce chance of clogging
Washable, Reusable 8 layer aluminum mesh filters included
Captive screw fastened filter cover
Integrated compressor heater for Low Ambient temperatures and up to 2000 watts of Enclosure Heat
R134a Refrigerant – Chlorine-free and harmless to the environment
Easy Mounting Flange hangers for installation included
Digital Touchpad Programmable Controller, viewable and accessible from inside enclosure
Controller Preset 95°F to cool – adjustable 68°F to 122°F
Preset at 41°F to heat – adjustable -4°F to 122°F
Temperature differential hysteresis 5.4°F
High temp alarm Preset 131°F
High performance ball bearing fans
Door activated switch wiring provisions provided for easy installation
Cage clamp terminal connector
Oil and water resistant gaskets installed
Application
Enviro-Therm® Air Conditioners are designed with an internal closed loop system to provide protection from dust, oil and water. For indoor and outdoor application. Rugged, energy efficient,and reliable cooling system.
Finish
Powder coated steel Cover RAL 7035 River Texture over Aluzinc coated steel
Industry Standards - (IS19)
NEMA Type 3R, 4 & 12
UL Recognized Type 3R, 4 & 12
IEC 60529
IP 56