Saginaw Control and Engineering
95 Midland Road Saginaw, MI 48638-5770
(800) 234-6871 - Fax: (989) 799-4524
SCE@SaginawControl.com
SCE-9P30L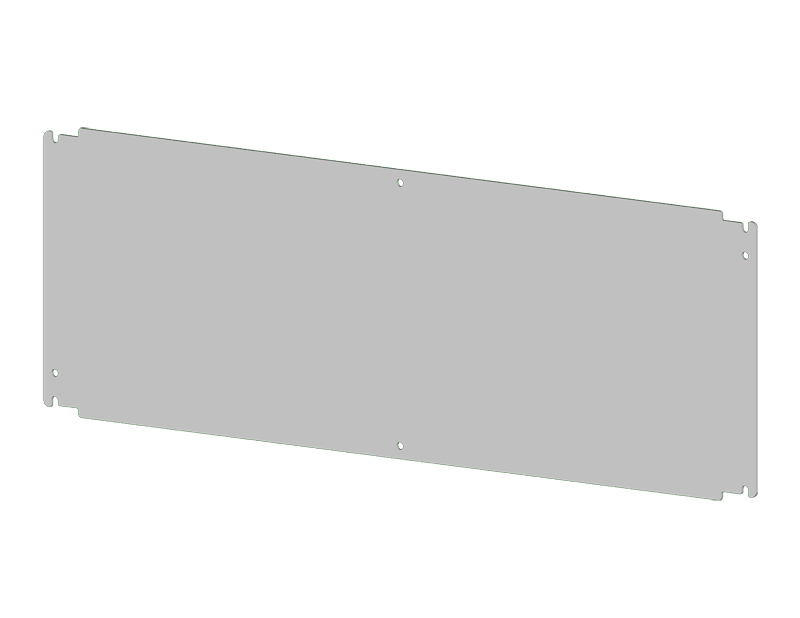 Product Specifications:
Part Number: SCE-9P30L
Description: Subpanel, ELJ Trough
Height: 8.00"
Width: 29.00"
Depth: 0.08"
Price Code: P3
List Price: $31.92
Catalog Page: 391
Est. Ship Weight: 4.00 lbs
Application
Designed to be used with Enviroline® Trough Enclosures. Made of heavy gauge steel.
Industry Standards - (IS17)
NEMA Not Applicable
UL Not Applicable
CSA N/A
Notes
Special Instructions apply for IS3, IS4 and IS6 to maintain the environmental rating of Type 3R for these parts. Instructions are located on the enclosure door. Drip shield is required on IS3, drip shield is recommended on IS4 and IS6. Drain holes are required on all.