Saginaw Control and Engineering
95 Midland Road Saginaw, MI 48638-5770
(800) 234-6871 - Fax: (989) 799-4524
SCE@SaginawControl.com
SCE-90RP24F6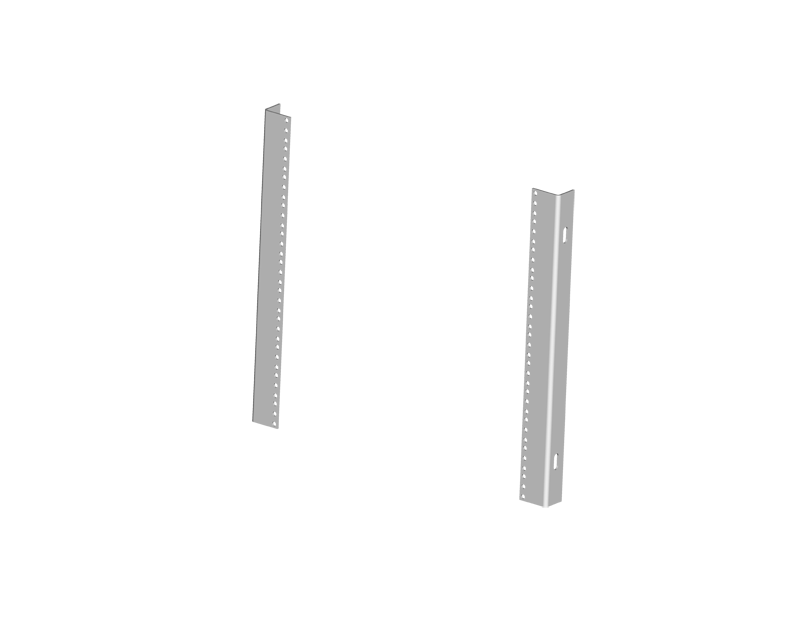 Product Specifications:
Part Number: SCE-90RP24F6
Description: Angle, Rack
Height: 40.25"
Width: 1.97"
Depth: 1.50"
Price Code: P2
List Price: $94.38
Catalog Page: 138
Est. Ship Weight: 14.00 lbs
Length: Half
Angle Length: 31.50
Rack Size: 19
Enclosure Height: 90.00
Enclosure Width: 24.00
Application
Designed for mounting 19" and 24" rack mount equipment. Available in pairs of full length angles with mounting holes. Use clip nut package (CN1032) to provide tapped holes. Mounting hardware is supplied. Made of heavy gauge carbon steel.
Industry Standards - (IS17)
NEMA Not Applicable
UL Not Applicable
CSA N/A