Saginaw Control and Engineering
95 Midland Road Saginaw, MI 48638-5770
(800) 234-6871 - Fax: (989) 799-4524
SCE@SaginawControl.com
SCE-342424SSWS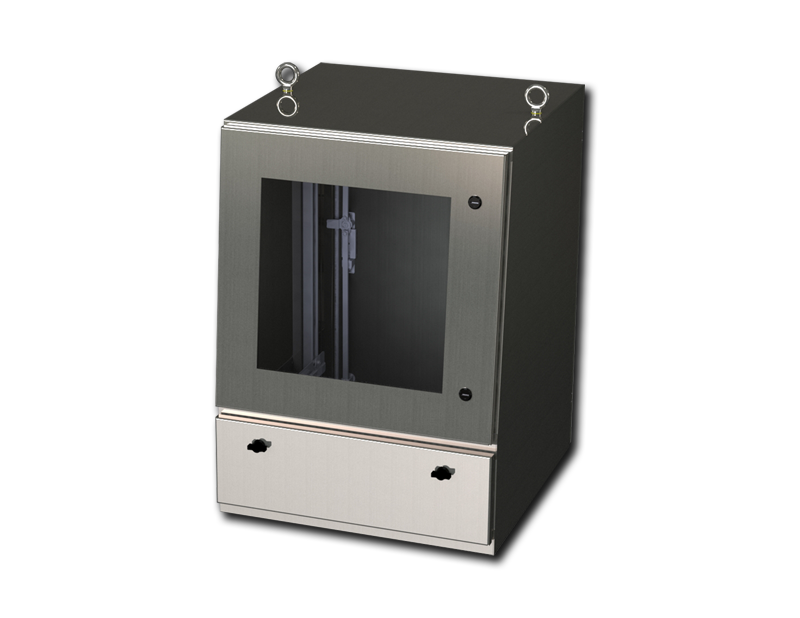 Product Specifications:
Part Number: SCE-342424SSWS
Description: S.S. Workstation
Height: 34.00"
Width: 24.25"
Depth: 24.25"
Price Code: S3
List Price: $5,768.79
Catalog Page: 206
Est. Ship Weight: 198.00 lbs
Top Size (D): 22.15
Construction
0.075 In. stainless steel Type 304.
Seams continuously welded and ground smooth.
Oil-resistant gasket.
Flange trough collar around all sides of door opening.
Concealed hinge.
Removable doors.
Ground studs on door and body.
Large polycarbonate viewing window in top door
Lifting eyes for easy handling.
Black, quarter turn latches on top door.
Black, quarter turn wing knob latches on keyboard door.
Black 3 point flush swing handle in back door.
Pull out keyboard shelf with attached self storing mouse shelf and mouse pad.
Mounting channels welded on sides of interior body for mounting optional panels, racks, mounting angles and shelves.
Industry Standards - (IS5)
NEMA Type 4, 4X, 12 and Type 13
UL Listed Type 4, 4X and 12
CSA Type 4, 4X and 12
IEC 60529
IP 66
Accessories Included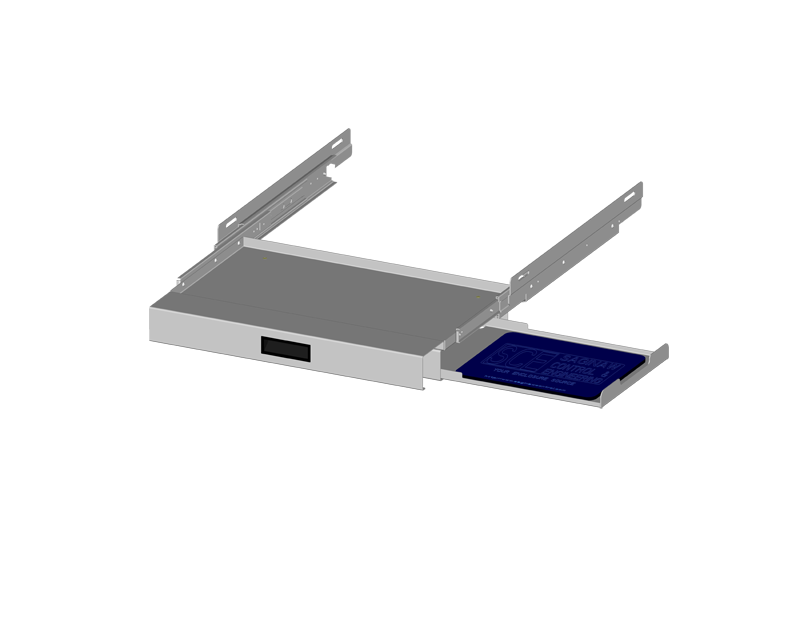 SCE-KBS
Drawer, Pullout Keyboard
Qty. 1 Included