Saginaw Control and Engineering
95 Midland Road Saginaw, MI 48638-5770
(800) 234-6871 - Fax: (989) 799-4524
SCE@SaginawControl.com
SCE-20R1608LP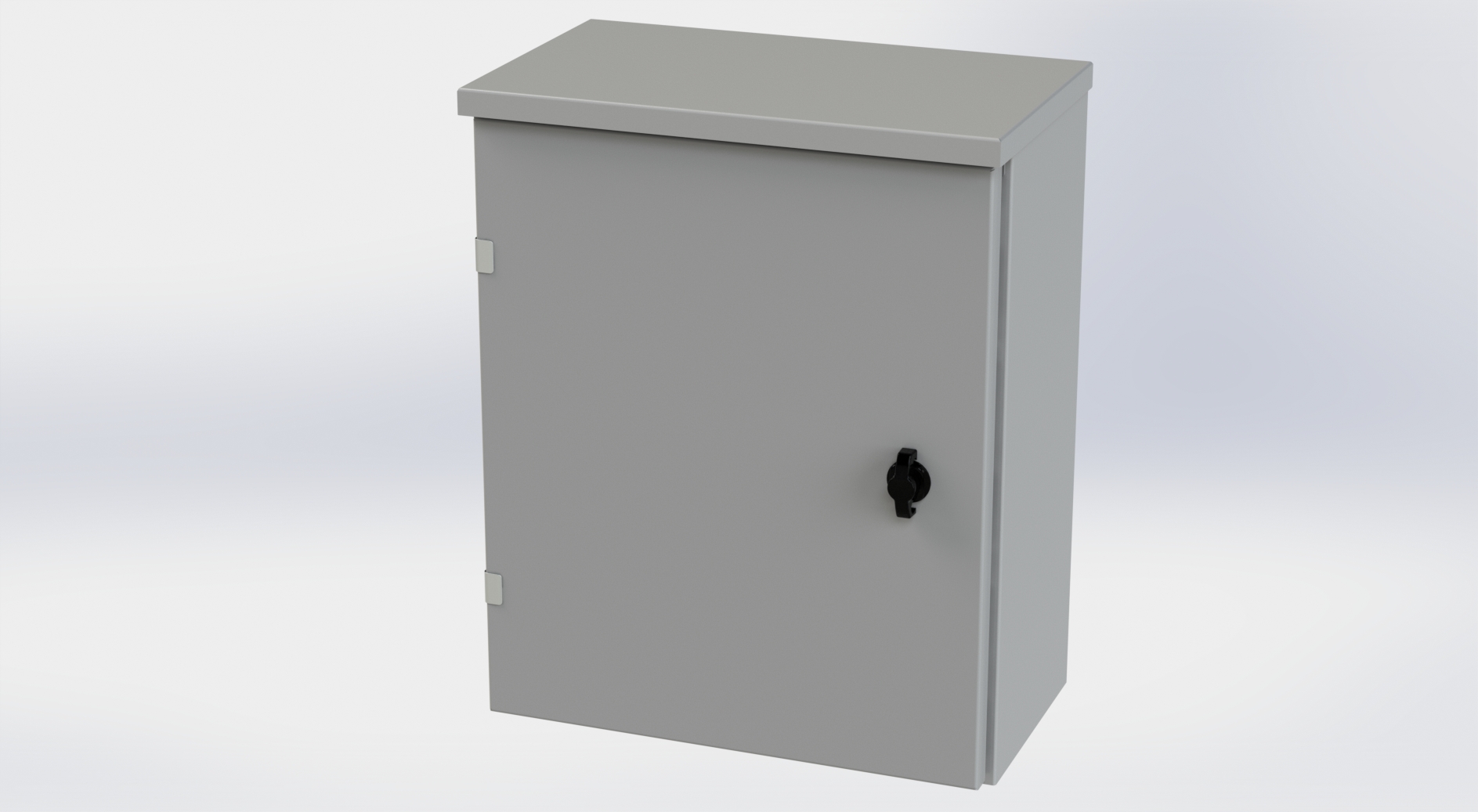 Product Specifications:
Part Number: SCE-20R1608LP
Description: Type-3R Hinged Cover Enclosure
Height: 20.00"
Width: 16.00"
Depth: 8.00"
Price Code: N3
List Price: $140.54
Catalog Page: 106
Est. Ship Weight: 28.00 lbs
Construction
0.048 In., 0.063 In. & 0.075 In. Galvannealed steel
Concealed hinges.
Spot weld construction.
Rain cap.
Mounting hole in back of enclosure.
Provisions for sub-panel.
Black quarter turn wing knob latch with padlocking provisions.
Doors open 180 degrees.
Oil resistant door gasket.
Ground stud on door & body.
3/8-16 Grounding Kit.
Sub-panel mounting hardware included.
Application
Designed to house electrical controls, instruments and components in an outdoor environment. Protects against rain, sleet and snow.
Finish
ANSI-61 gray powder coating inside and out. Optional sub-panels are powder coated white.
Industry Standards - (IS7)
NEMA Type 3R
UL Listed Type 3R
CSA Type 3R
IEC 60529
IP 32