Saginaw Control and Engineering
95 Midland Road Saginaw, MI 48638-5770
(800) 234-6871 - Fax: (989) 799-4524
SCE@SaginawControl.com
SCE-20208ELJW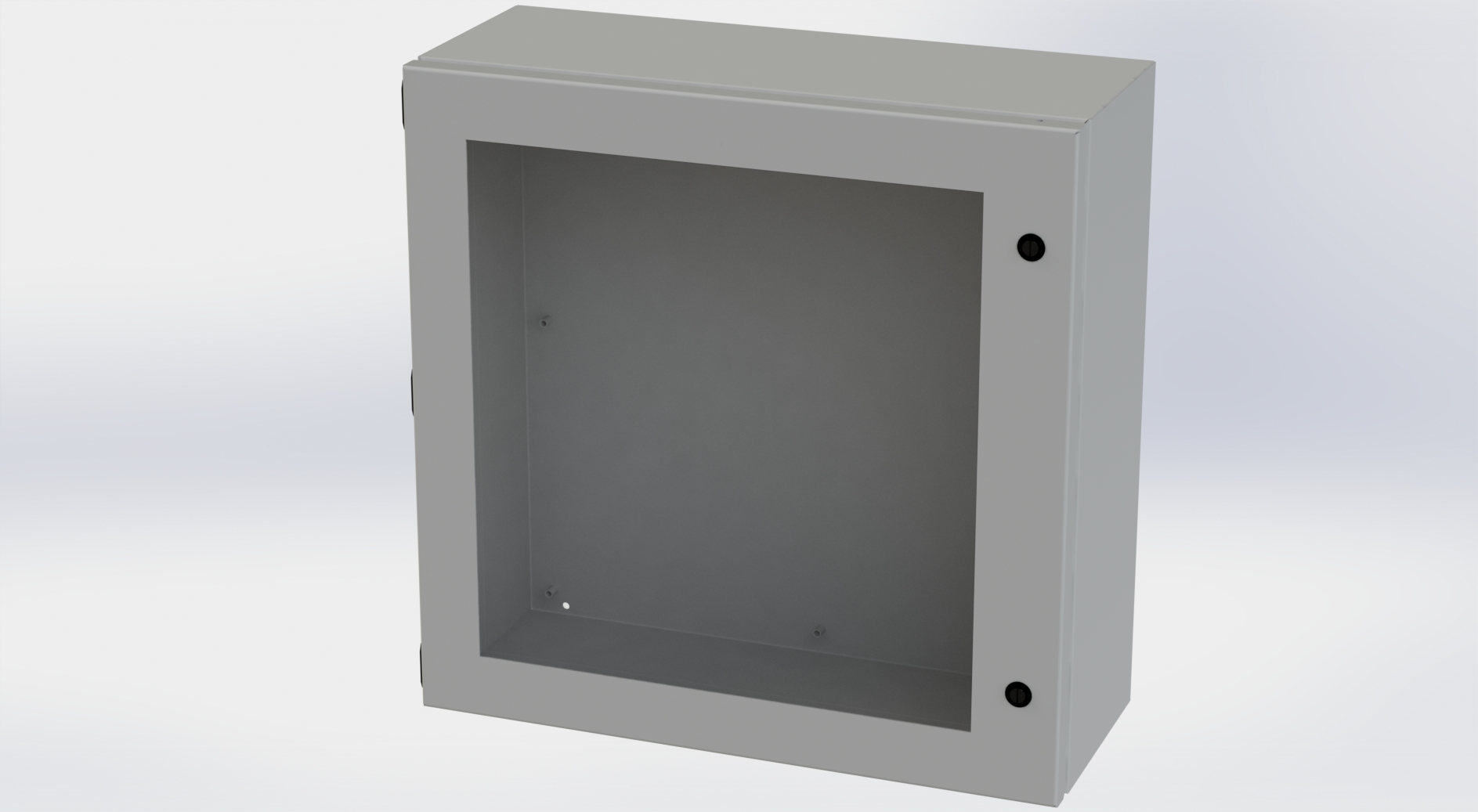 Product Specifications:
Part Number: SCE-20208ELJW
Description: ELJ Enclosure w/Viewing Window
Height: 20.00"
Width: 20.00"
Depth: 8.00"
Price Code: E1
List Price: $242.20
Catalog Page: 60
Est. Ship Weight: 27.00 lbs
Window Viewing Size: 16.00 x 15.375
Construction
0.063" carbon steel.
Seams continuously welded and ground smooth.
Flange trough collar around all sides of door opening.
Oil-resistant gasket.
Standoffs provided for mounting optional panels.
Removable hinges.
Doors open 180 degrees.
Black mini quarter turn latches.
Latches are opened or closed with a screwdriver.
Sealing washers and hole plugs included.
Ground stud on door and body.
Mounting feet included.
Industry Standards - (IS4)
NEMA Type 3R, 4, 12 and Type 13
UL Listed Type 3R, 4 and 12
CSA Type 3R, 4 and 12
IEC 60529
IP 66