Saginaw Control and Engineering
95 Midland Road Saginaw, MI 48638-5770
(800) 234-6871 - Fax: (989) 799-4524
SCE@SaginawControl.com
SCE-1PBSSI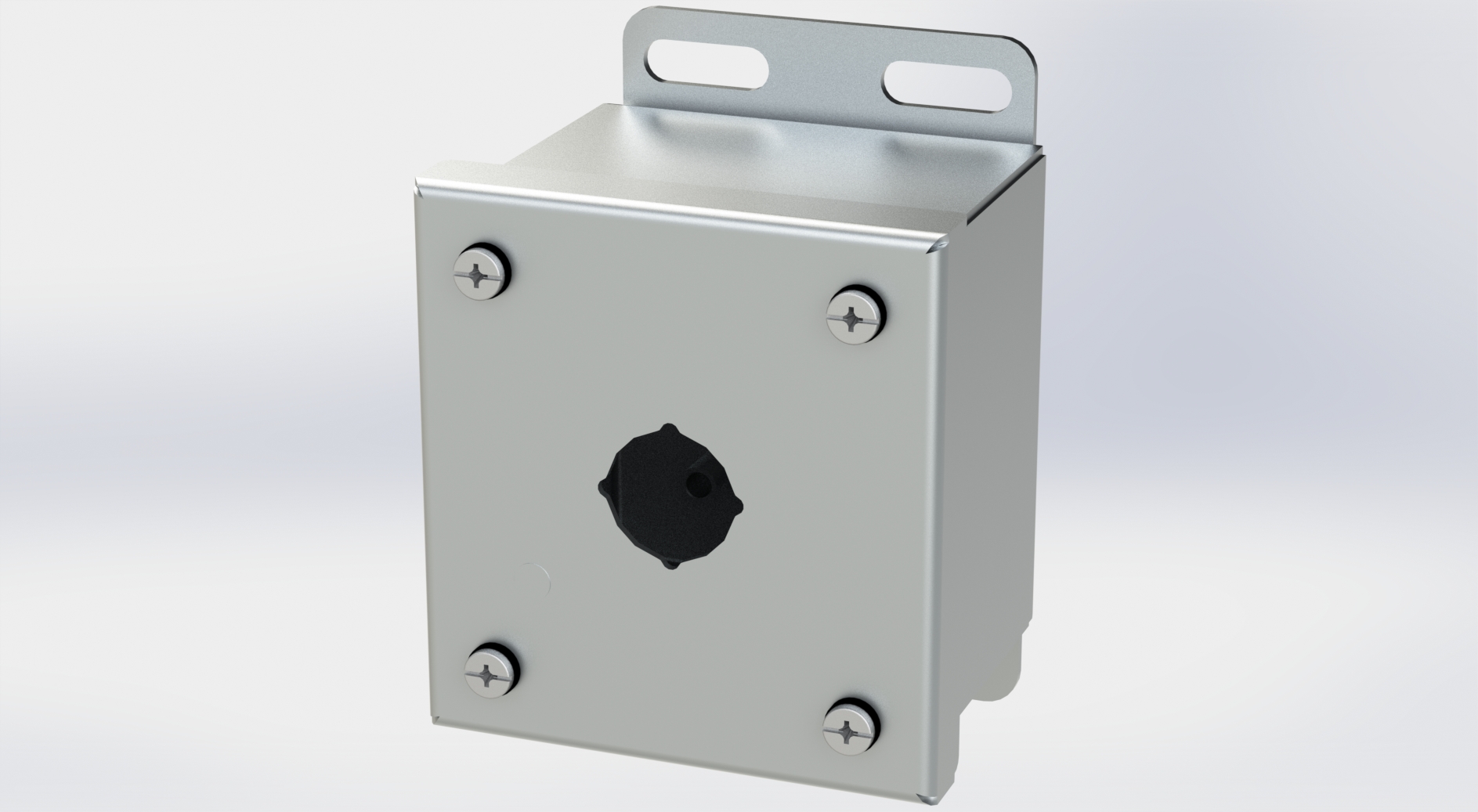 Product Specifications:
Part Number: SCE-1PBSSI
Description: S.S. PB Enclosure
Height: 3.50"
Width: 3.25"
Depth: 2.75"
Price Code: S1
List Price: $134.38
Catalog Page: 230
Est. Ship Weight: 2.00 lbs
Construction
0.063 In. stainless steel Type 304.
Seams continuously welded and ground smooth.
Captivated cover screws thread into sealed wells.
4-way standard pushbutton holes accept all brands of oil-tight pushbuttons, switches and pilot lights. Hole diameter is 0.87 In. (22.5mm).
Immediate removal of cover is permitted.
Pour in place oil & water resistant gasket
Welded mounting provision top and bottom of back.
Application
Designed to house standard pushbuttons, switches and pilot lights in wet and hosed down areas and in corrosive atmospheres.
Finish
#4 brushed finish on all exterior surfaces.
Industry Standards - (IS5)
NEMA Type 4, 4X, 12 and Type 13
UL Listed Type 4, 4X and 12
CSA Type 4, 4X and 12
IEC 60529
IP 66