Saginaw Control and Engineering
95 Midland Road Saginaw, MI 48638-5770
(800) 234-6871 - Fax: (989) 799-4524
SCE@SaginawControl.com
SCE-12R104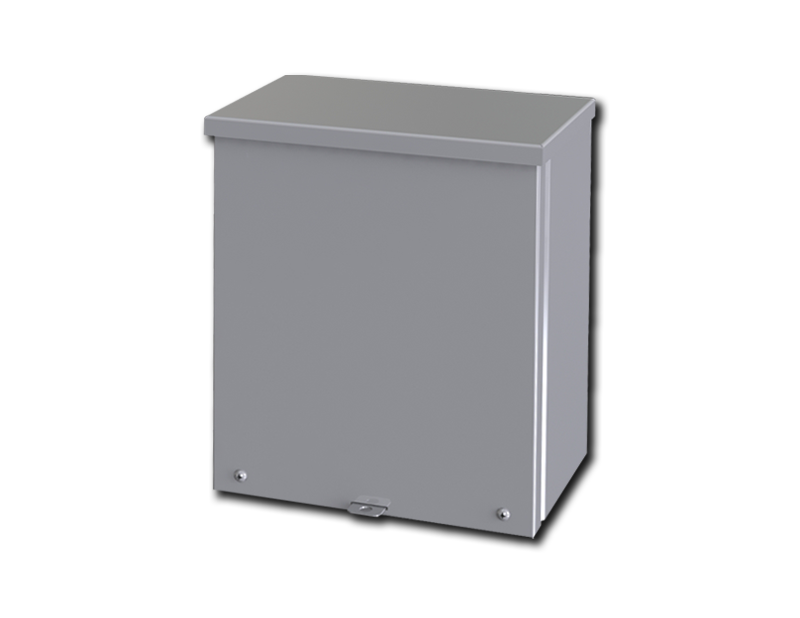 Product Specifications:
Part Number: SCE-12R104
Description: Type-3R Screw Cover Enclosure
Height: 12.00"
Width: 10.00"
Depth: 4.00"
Price Code: N3
List Price: $119.50
Catalog Page: 108
Est. Ship Weight: 9.00 lbs
Construction
0.048 In. Galvannealed steel
Spot weld construction.
Rain cap.
Mounting hole in back of enclosure.
Slip on removable screw cover.
Padlocking provisions.
No gasket.
No subpanel or provisions.
Ground studs on door and body.
Application
Designed to house electrical controls, instruments and components in an outdoor environment. Protects against rain, sleet and snow.
Finish
ANSI-61 gray powder coating inside and out.
Industry Standards - (IS7)
NEMA Type 3R
UL Listed Type 3R
CSA Type 3R
IEC 60529
IP 32